Culinary Delights
After a day's adventures, enjoy fine dining in a pleasant atmosphere. Let our culinary team spoil you with delicious creations, lovingly prepared with fresh regional produce.
Regional & Natural
Our chefs use many fresh and seasonal products from our family-owned farm in Brixen im Thale. In addition, we buy local produce wherever possible. In 2016 we have been awarded with the Austrian AMA Quality Seal for the use of regional products.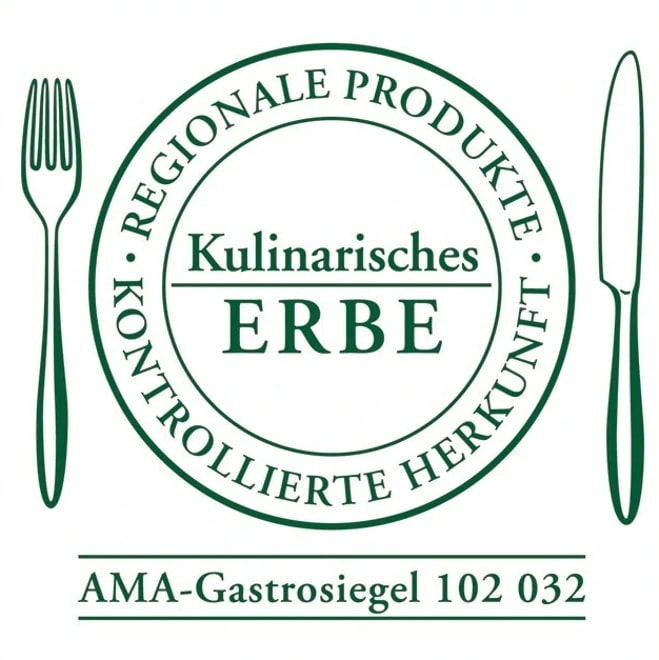 Schermer's half board plus
Culinary delights almost around the clock, hearty but also light and healthy.
Help-yourself breakfast buffet with hot and cold choices, hearty regional tidbits and fresh egg dishes.
Lunch and afternoon snacks from the buffet in spring, summer and autumn
Après ski snacks from the buffet in winter, with soups, a main course, salad buffet, yoghurt and Austrian cooked desserts
Spring water, juices, a selection of teas, fresh and dried fruits in the spa area
In the evening, we offer a choice of menus, starter & dessert buffets, theme buffets & barbecues on our sunny terrace.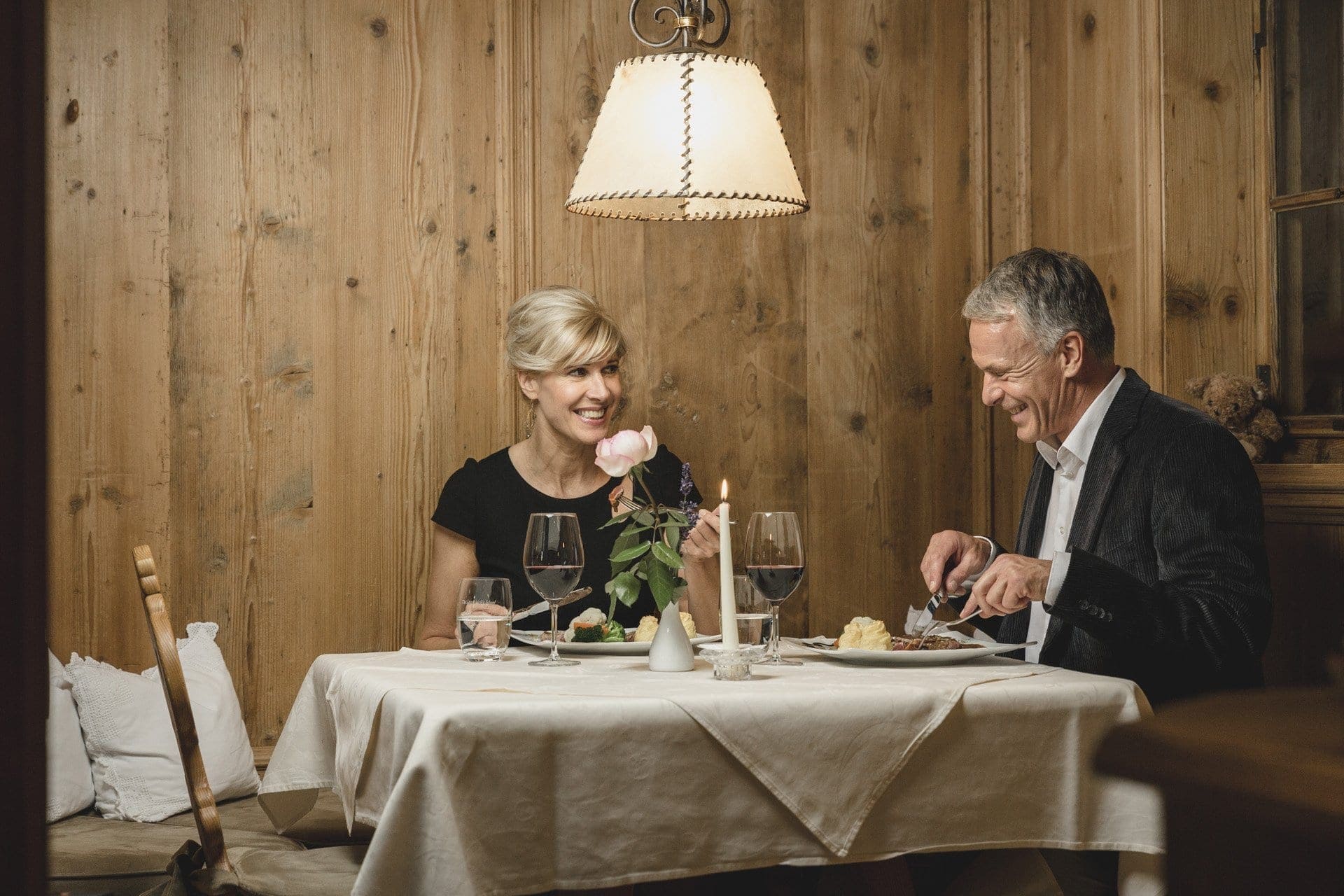 Our quiet places
Several small restaurants instead of one large dining hall. Enjoy dinner in a comfortable atmosphere in one of our cosy parlours.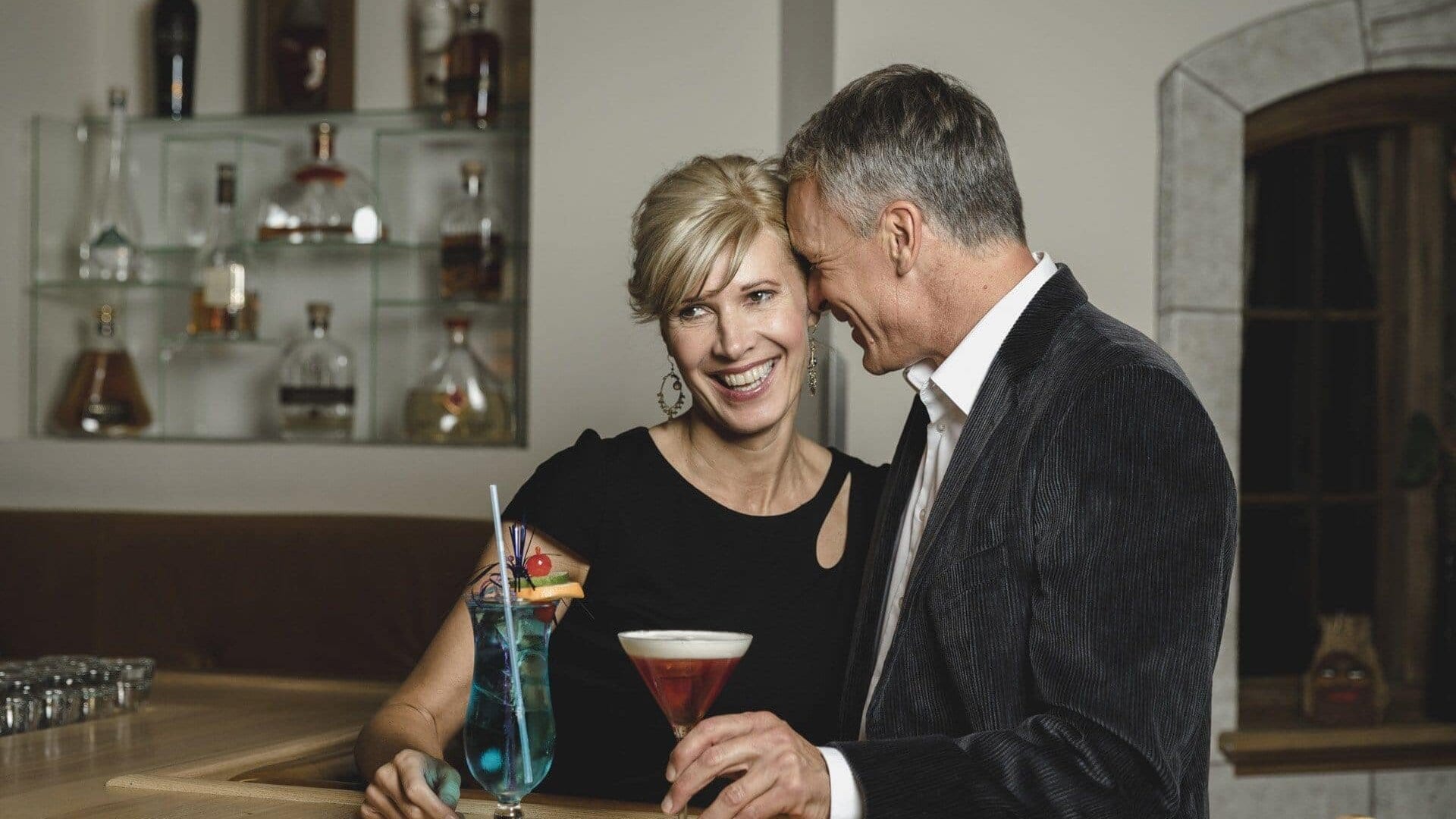 Hotel bar
Round off the day with some evening entertainment… Very often there's singing and dancing at our bar! Dance music, zither, harp or piano music – there's something for every taste. How about a cocktail? Caipirinha, Pina Colada, Long Island ice tea, Swimming Pool… Or maybe you prefer a glass of wine from our well-stocked cellar. After an eventful day, there are many stories to share.
Wine cellar
Our well-stocked wine cellar provides the perfect setting for wine tastings with your host or for sitting together in a convivial group to explore our noble grape varieties. Schermer's vineyard in South Tirol: This it truly unique – we serve wine from our own, small vineyard in South Tirol. We are very proud of our Sauvignon Blanc, which is highly appreciated by guests and locals alike.